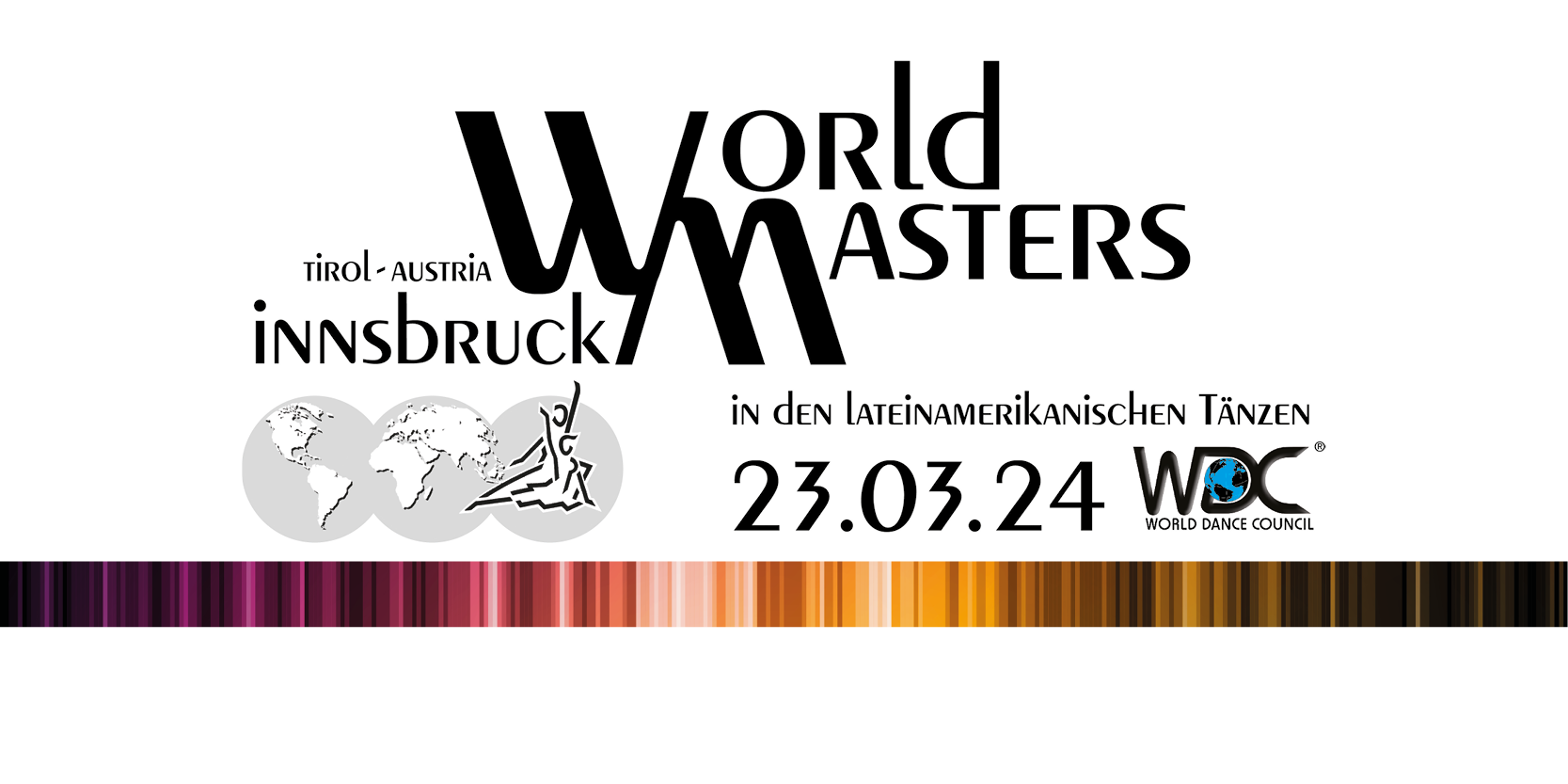 Competition Information
23rd March 2024
OPEN TO THE WORLD!


General terms for the World Masters 2024
The World Masters 2024 will be held as an open competition but not part of the world super series of the WDC for this year we are planning to join the world super series AGAIN in 2025) as we have to exclude couples and officials representing Russia.
So for 2024 the participation of representatives of Russia will be in no way possible.
The ENTRY FORM will be published soon!


Timetables:
Timetables will be published 10 days before the competition
Qualification rounds: aboit 13.30
Final rounds: 19.30
Entry fees:
The entry fees are EUR 75,- per couple
Please pay the entry fee at the Check-In at the competition office in cash!

Entry fee includes entry to the evening session of the event, tickets can be collected at the competition office. And includes also an entry to the after party with dinner.

Prizes:
NEW Prizemoney!
trophies and prize money (incl. taxes)
| | | | |
| --- | --- | --- | --- |
| 1st EUR 6.000,- | | | |
| 2nd EUR 4.000,- | | | |
| 3rd EUR 3.000,- | | | |
| 4th EUR 1.500.- | | | |
| 5th EUR 1.000,- | | | |
| 6th EUR 750,- | | | |
Judging Panel:
- will be announced soon -


Info:
All couples competing the World Masters should arrive on Friday or Saturday morning.


COMPETITION - Saturday
The World Masters Qualification Rounds are in the afternoon (around 1.30 pm), In the Evening there are the final Rounds. On Saturday, 23rd March, we say Good Bye at a party right after the competition at the competition venue.
Styling:
Please send requests directly to Pajiette.
Hotel:
We recommend Rufi's Hotel Innsbruck for accommodation – 2 km from Innsbruck Airport and 2 km from the competition venue.
Our partner hotel offers the highest standards at good price. A pleasant stay is guaranteed.
The offer is only valid for direct bookings through us. Please book by email to This email address is being protected from spambots. You need JavaScript enabled to view it.
Only, a limited contingent is available.
Airport:
We would suggest to use the Airport Innsbruck (INN) or Munich (MUC) for your travel.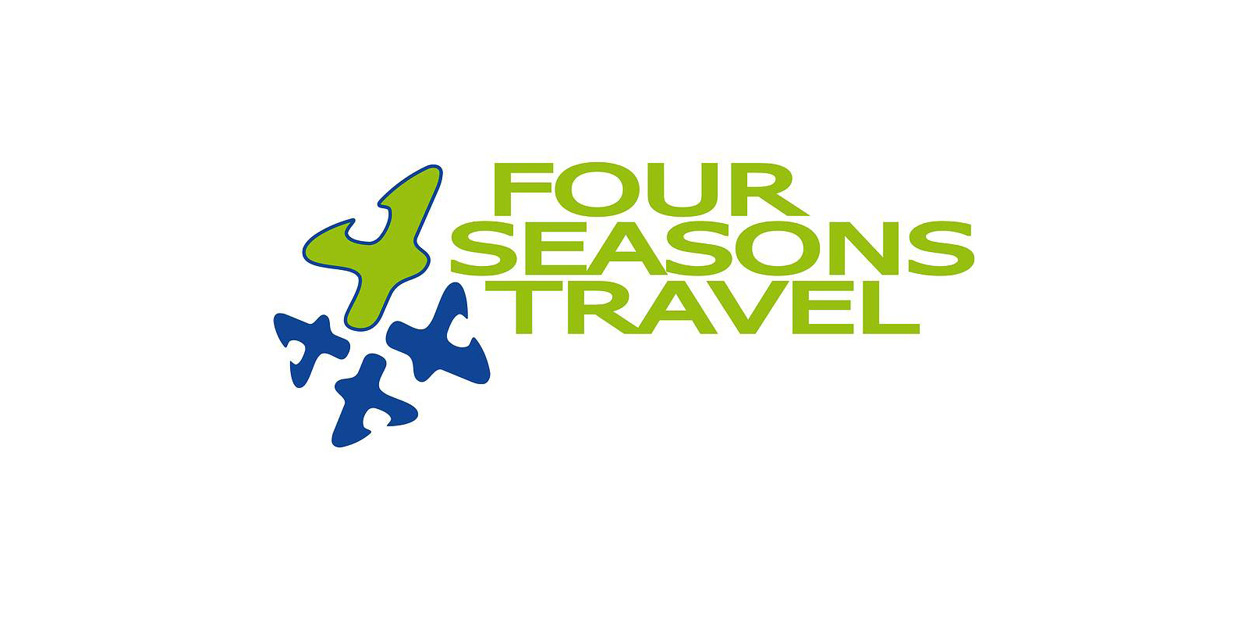 For the transfer we recommend Four Seasons Travel.
You can book the transfer using this.
The transfer has to be organized by the couples themselves.
Tickets: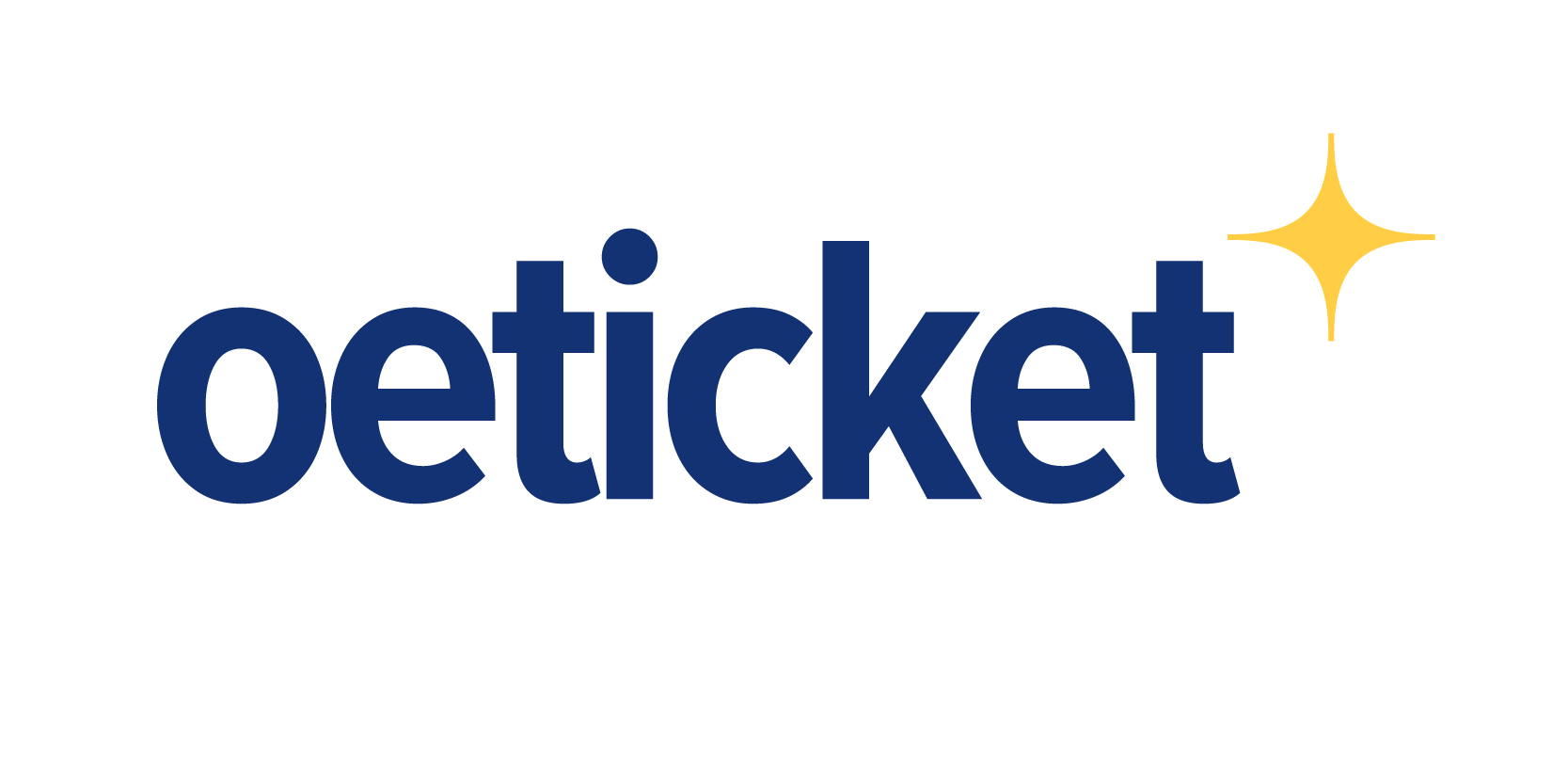 The Ticketsale is carried out by "Ö-Ticket"!
All Tickets are available online at www.oeticket.com,
or directly at one of the ticket agencies
or call the hotline +43 512 34 10 34.
More information about prices and categories!
Competition venue: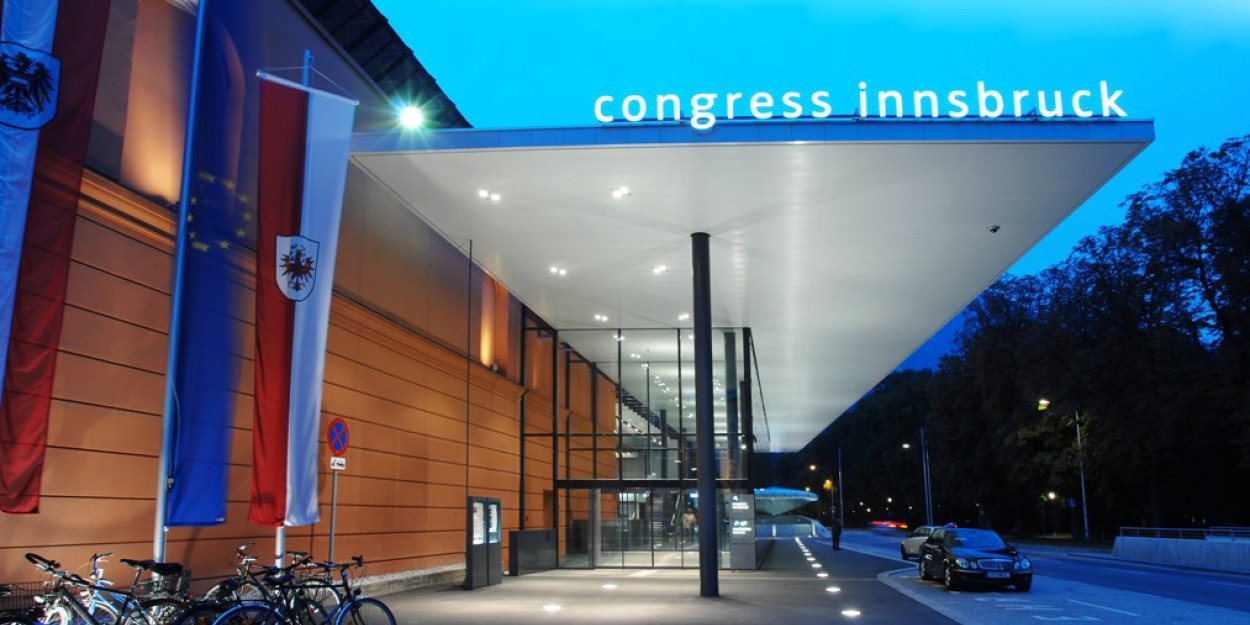 Congress Innsbruck
Rennweg 3, 6020 Innsbruck
Opening hours competition office:
Saturday, March 23rd: 9.00 - 21.00
For any further questions don't hesitate to contact us: This email address is being protected from spambots. You need JavaScript enabled to view it.